Congratulations to our 2017 Tyler Public Sector Excellence Award winners. Learn about the 25 winners and their innovative uses of Tyler products in
our most
recent press releases here.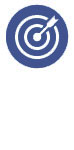 Tyler acquires Modria, a company specializing in online dispute resolution for government and commercial entities.
Read more.

Muskingum County Sheriff's Office signs agreement for Tyler's public safety solution. Read more.
Welcome to Tyler Technologies' inaugural Investor News! From a recent survey of our investor community, we learned that 70 percent of respondents ranked email distribution as their preferred form of communication, and that 86 percent of respondents indicated they are interested in receiving a regular email news recap.
In answer to the survey, we're launching a newsletter that will provide information such as notable contract signings, industry and thought leadership news, details on upcoming financial conferences, and investor insights.
Tyler Unveils Connected Communities Vision
Tyler introduced its Connected Communities vision at its yearly Connect user conference last month. The above video features Chief Strategy Officer Bruce Graham, explaining what a connected community is and how Tyler is already beginning to make this vision a reality. The presentation is roughly 55 minutes long and gives a valuable roadmap of where Tyler is headed over the next several years.

Tyler CFO Brian Miller answers a frequently asked question: What impact, if any, does the new Trump administration have on Tyler and its business?
Our clients are primarily local and, to a lesser extent, state governments. We don't do any business with the federal government, and its administration has very little impact on our business.
Our clients are primarily funded with revenue generated at the local level, with property taxes being the major funding source for local governments, along with local fees, fines, and in some jurisdictions, sales or income tax.
As a result, we don't typically see a noticeable impact from a change in administration at the federal level, and that is the case with the Trump administration.