Notable Contracts*
State of Indiana - Odyssey e-filing extension
Independence, MO - Munis
Washtenaw County, MI - EnerGov
Carlsbad Police Department, NM - New World Public Safety
Santa Clara County, CA - SoftCode
Humboldt County, NV - Incode financial

Tyler acquires Digital Health Department, Inc. Read more.

Santa Fe selects Tyler's Munis and EnerGov solutions. Read more.

Tyler's Odyssey expands to Louisiana with the Clerk of Court of St. Tammany Parish. Read more.
Tyler's Odyssey Solution Expands Nationwide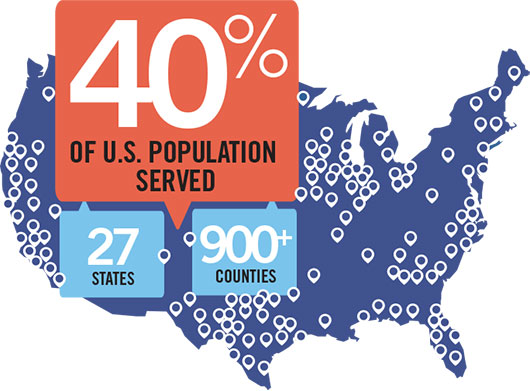 Tyler recently signed contracts which expand its Odyssey solution into three new states: Alabama, Louisiana, and Vermont.
Across the nation, Odyssey is being recognized for the efficiency and transparency it brings to jurisdictions and its constituents. Here are a few recent articles:

Tyler CFO Brian Miller comments on Tyler's most recent acquisition of Digital Health Department, Inc.
On August 2, Tyler acquired the assets of Digital Health Department (DHD), a company that provides environmental health software, offering a SaaS solution for public health compliance and inspections processes. Both GovTech and CRN covered the details of the acquisition.


DHD is now called EnerGov Community Health™. This acquisition extends functionality for Tyler's licensing and permitting solution by expanding standalone sales of the community health solution through Tyler's sales channels, and by selling EnerGov Community Health to existing Tyler clients.


After assessing whether to "buy versus build" in this area, we decided that DHD's strong existing product fits well with our technology, could be acquired at a reasonable valuation, and broadens our product set.


We continue to see an active pipeline of acquisition candidates, and expect to continue to expand our offerings and broaden our addressable market through acquisitions, as well as through internal development efforts.