Notable Contracts*
Marion County, FL – Munis
City of Tallahassee Police Dept., FL –
New World (public safety)
City of Austin, TX – Brazos
City of Wilmington, NC – EnerGov
Farmington Municipal Schools, NM –
Infinite Visions
Fresno County, CA – Eagle Recorder

The Northern Territory of Australia goes live with Odyssey.
Read more.

Tyler named to Fortune's 100 Fastest-Growing Companies list.
Read more.

San Diego courts to use Tyler's Odyssey for all case types.
Read more.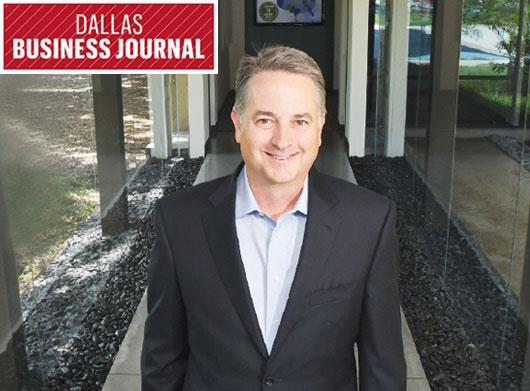 Tyler and our president, Lynn Moore, were recently featured in a cover story by the Dallas Business Journal. Lynn discusses the "three stages" of Tyler's history and explains how Tyler is uniquely positioned to build connected communities.
Additional Highlights
Accolade: Tyler was recently named to the GovTech 100 list for 2018, a collection of 100 companies focused on and making a difference in state and local governments.
Milestone: February 19, 2018, marks the 20th anniversary of Tyler's decision to focus exclusively on the public sector. Initial acquisitions related to the entry into the public sector software market were completed on that date.

Tyler CFO Brian Miller highlights the impact of the recently signed tax reform bill.
The tax reform bill, which lowered the federal statutory rate from 35% to 21%, will have a significant positive impact on Tyler:

We currently expect that our GAAP effective tax rate before discrete items would be reduced by about 10 percentage points to approximately 27%, and that our non-GAAP effective tax rate will be approximately 25%. Those rates would then be further reduced by the excess tax benefits from stock option exercises, just as they were previously.
In addition to the reduction in our book tax rate, we expect that our cash taxes will be similarly reduced.

Of course, there are a number of variables involved in the calculations and our actual tax rate in the future may vary from these estimates.
We will provide more information on our expected tax rates when we give our 2018 guidance in conjunction with our fourth quarter 2017 earnings report.