Notable Contracts*
City of Memphis, TN – Munis
City of Cape Coral, FL – EnerGov
Macon County, IL – Odyssey
City of Duluth Police Department, MN – New World public safety
Black Hawk County, IA – Incode financials

Multnomah County, Oregon, goes live with Tyler's Orion solution.
Read more.

Tyler expands its Socrata Data Academy training program.
Read more.

Tyler announces success of EnerGov solution in Riverside and Los Angeles counties.
Read more.

Lubbock County, Texas, selects Tyler's justice and ERP solution suites.
Read more.

Tyler launches New World ShieldForce mobile application.
Read more.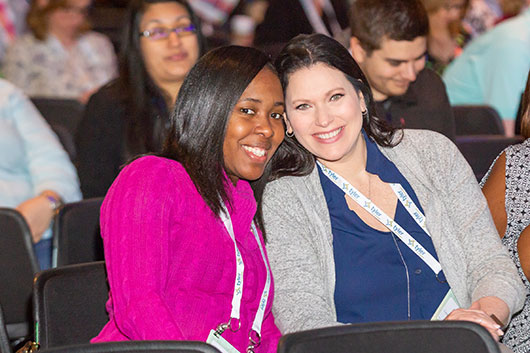 2018 has been another growth year for Tyler, marked by consistent financial performance, a strong competitive advantage, and a growing organization. Here are just a few highlights:
Continuing double-digit growth: As of Q3, Tyler has reported 28 consecutive quarters of double-digit growth. Earnings continued to be in line with company expectations, and cash flow exceeded expectations.


Acquiring industry-leading data intelligence: In April 2018, Tyler announced its acquisition of Socrata, Inc., a Seattle-based technology company focused exclusively on accelerating the shift to digital government. The addition of Socrata meant creating a new division for Tyler – Data & Insights. With this acquisition, Tyler clients in every public sector vertical, including justice, public safety, ERP/financial, and community development, can now make their data discoverable, usable and actionable, while potentially including data from other jurisdictions to make analytics even more powerful and meaningful.


Following a proven acquisition strategy: Tyler also added Sage Data Security, CaseloadPRO, MobileEyes, and SceneDoc, supporting our strategy of finding best-of-breed applications and tuck-in additions to supplement our product portfolio.


Solidifying a competitive edge with new solutions: Tyler has significantly increased its R&D spend – more than 30% above the 2017 level. Our R&D efforts have resulted in numerous new product offerings this year, including Tyler EAM enterprise asset management, New World Enterprise Records, New World ShieldForce mobile application, re:Search case records portal, Traversa Multi-District Model, and the Socrata Connected Government Cloud.


Delivering Tyler Connect: Tyler hosted 4,600 public sector clients at its annual Connect user conference in Boston. President & CEO Lynn Moore discussed continuing development of the Connected Communities vision, which was announced at Connect 2017. Tyler clients were introduced to Socrata's improved data management and sharing, a key component of Connected Communities. Tyler also rolled out a new user interface, which our Munis, Incode, and EnerGov products are using.


Celebrating our strong company culture: Tyler was honored to receive several awards this year for innovation and company culture, including:

GovTech 100 list for 2018, a collection of 100 companies focused on and making a difference in state and local governments
2018 Tech Titans award finalist in the "Corporate Innovation" category. Tech Titans is the largest technology trade association in Texas.
Forbes "Best Employers for Women" list for 2018
Best Place to Work awards for Dallas/Fort Worth, Texas; Maine; Lubbock, Texas; and Troy, Michigan.