Notable Contracts*
Maine Turnpike Authority – Munis
Polk County, TX – Odyssey
City of Baytown, TX – EnerGov
Cedar Rapids Community School District, IA – Infinite Visions
City of Bartlesville Police Department, OK – New World public safety
City of Pasadena, TX – Incode court

Three cities select Tyler's MyCivic citizen engagement application.
Read more.

Tyler's Open Data platform supports Seattle's groundbreaking parking research.
Read more.

New Mexico works to improve access to justice with Tyler's Modria solution.
Read more.

Tyler signs $20 million SaaS agreement with Bexar County, Texas.
Read more.

Tyler signs $7.2 million appraisal services agreement with The Commonwealth of the Bahamas.
Read more.

To view recent press releases for newly acquired MicroPact, click here.



Read All About it: Tyler in the News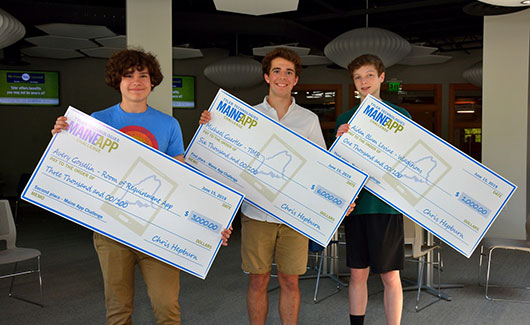 Investor News often features contract signings, but Tyler is in the news across the country, with stories covering a variety of products and topics. Below is just a sample of some of our recent media coverage:

When Tyler completed the acquisition of MicroPact for approximately $195 million at the end of February, it represented the second-largest acquisition in the company's history. MicroPact, with revenues of more than $70 million and nearly 500 employees, provides specialized, vertically oriented case management and business process management applications for governments. MicroPact's solutions include entellitrak®, a low-code application development platform that can be implemented rapidly and configured continuously.


MicroPact has more than 350 top-tier public-sector clients, with approximately half of its business with the federal government and the balance at the state and local levels. The entry into the federal market through this acquisition represents a significant expansion of Tyler's addressable market. In addition, Tyler gained a partner network through the extensive MicroPact Global Alliance program that includes companies such as Accenture, Amazon Web Services, Booz Allen Hamilton, CACI, General Dynamics Information Technology, and NTT Data.


Integration of MicroPact into Tyler is well under way. Given the size of MicroPact's operations, as well as the number of acquisitions that Tyler has completed in the past 18 months, we are taking a deliberate and well-planned approach to MicroPact's integration, which will continue through the end of this year.


Tyler's product and sales teams are working together to identify joint opportunities to leverage Tyler's existing sales organization and client base to accelerate MicroPact's growth.


We're also exploring potential product synergies. For example, our Socrata data and analytics platform will be leveraged to expand the analytics offerings in the MicroPact products.


Since being acquired, MicroPact has experienced strong sales activity, including a contract for ETK Anti-Harassment with the Department of Defense (DoD) Office of Equity, Diversity, and Inclusion, which will centralize the collection and management of complaints DoD-wide; as well as an award to build a Background Investigation (BI) system for the Export Import Bank (EXIM) of the United States, representing MicroPact's 23rd BI implementation.