Notable Contracts*
City of Broken Arrow, OK – Munis
Santa Barbara County, CA – Eagle
Brevard County Fire Rescue, FL – New World public safety
Universal Service Administrative Company, Washington, D.C. – Socrata
City of Arvin, CA – Incode financials
Hubbard County, MN – EnerGov and iasWorld

Tyler and First Student unveil advanced tablet technology for student transportation.
Read more.

Glynn County, GA, cuts citation processing time in half by connecting Tyler's solutions
Read more.

Alameda County, CA, expands relationship with Tyler.
Read more.

North Carolina courts agreement marks 15th statewide Odyssey contract.
Read more.

Flagler County, FL, goes live with Tyler's EnerGov solution.
Read more.

To view recent press releases for newly acquired MicroPact, click here.



Q&A with Tyler's Data & Insights Division president, Franklin Williams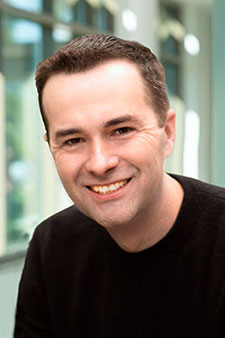 New to his current role as Data & Insights Division president as of 2019, Franklin previously served as vice president of Product Development for Socrata. Here's what he had to say about the future of data and its role in shaping connected communities.
What's the biggest data-related problem facing communities today?
The biggest problem we see is that data is trapped within silos and in systems that simply don't communicate with each other. That means even if departments are coordinated, the data isn't. Solving that problem typically requires resources – money and time – that are already stretched. This is where a data solution that's purpose-built for government really shines.
What does success look like for communities that are using data well?
Successful communities are connected communities. Their departments are connected with the data and insights they need to more effectively serve the public. They're connected with their peers who are trying to tackle identical issues in other jurisdictions. Their leaders are connected with residents through a transparent, data-driven conversation that encourages accountability, and builds real trust in the community.
Are data and insights solutions accessible to and important for smaller municipalities?
Those solutions are accessible, and they're only going to become more accessible as the Data & Insights Division deepens its integration with other Tyler solutions. Bringing the power of Socrata to more and more of these smaller municipalities is one of the things that I've been most excited about since becoming a part of Tyler.
How is Tyler uniquely qualified to help communities solve problems using data?
We are the only company of our size who is focused exclusively on the business of government. We understand the processes that drive government better than any other company. With Socrata, we now have the data platform that can help connect leading governments with the data and insights they need, then drive significant improvements to their most pressing problems.

Tyler CFO Brian Miller comments on Tyler's – and the industry's – shift to the cloud.
Tyler's new business mix continues to shift increasingly toward the cloud. Tyler has a hybrid software business model, which means clients have a choice in how they acquire and deploy our core products. Historically, our clients purchased a perpetual software license and deployed our software on-premises, with a recurring revenue stream for maintenance and support. However, since 2001, we have also provided the choice of delivering our software through the cloud, with clients paying a subscription fee to access the Tyler-hosted software. We now also have "cloud-native" applications that are only offered in the cloud, including our Socrata data and analytics solution and our CaseloadPro probation and supervision application. Until recent quarters, the new-business shift to hosted solutions has been gradual, as the public sector has been slower to embrace the cloud compared to the private sector.
In Q2 2019, 80% of our new contract software value was subscription-based, compared to 47% in the second quarter of 2019 and 54% in the first quarter of this year. During the most recent quarter, we signed the two largest SaaS contracts in the company's history, both for our Odyssey court case management solution: a five-year contract with Bexar County (San Antonio), Texas, for $20 million, and the North Carolina Administrative Office of the Courts for $85 million over 10 years. Even excluding those two large contracts, 60% of our new software contract value in the second quarter was subscription-based.
While the shift toward subscriptions in our contract mix puts short-term pressure on revenue growth, our cloud model is more attractive over the long run, providing significantly higher revenues over the life of the client. We are happy to add new clients regardless of the model they choose. In many cases, we have somewhat limited influence over that choice. In fact, we are often selected as the software provider before the client has decided whether to deploy on-premises or through the cloud. Because of the long-term benefits, however, we have a clear preference for the cloud model.
We continue to evolve our cloud strategy and expect that our products will continue to move toward more "cloud-friendly" architecture. We also anticipate that an increasing number of our new cloud clients will be hosted in the public cloud, relieving us of the need to significantly expand our data centers.