Notable Contracts*
City of Oxnard, CA – Munis
METCAD 911, IL – New World public safety
Rockland County, NY – EnerGov
City of Bend, OR – Incode court
Salt Lake County, UT – Eagle
Lehigh County, PA – SoftCode

Tyler announces its Q3 2019 earnings.
Read more.

Tyler acquires Courthouse Technologies.
Read more.

Tyler and Amazon Web Services announce collaboration agreement.
Read more.

District of Columbia Superior Court selects Tyler's Odyssey solution.
Read more.

To view recent press releases for wholly owned subsidiary MicroPact, click here.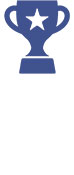 Tyler President & CEO Lynn Moore was named a Most Admired CEO and Tyler CFO Brian Miller was named a CFO of the Year by the Dallas Business Journal.



New Technology Improves Response Times for First Responders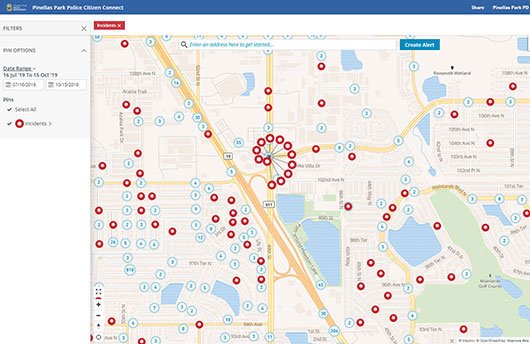 It's been an exciting Q3 for Tyler's Public Safety team. In October, Tyler launched its Socrata-based cloud application, Law Enforcement Analytics, a new data-rich product for public safety command staff. The solution gives staff a comprehensive view into crime statistics in their community and allows law enforcement agencies to create specific plans or tactics in a certain region, for a specific crime type, or over a given timeframe.
A week later, Tyler launched its New World ShieldForce mobile application for first responders, command staff, and patrol officers through the Android platform. The tool makes real-time and mission-critical data available instantly for dispatchers, command staff, and first responders in public safety agencies available instantly, ultimately improving situational awareness and overall safety. You can read more about New World ShieldForce in these articles on Aithority.com and Yahoo! Finance.
Tyler's computer-aided dispatch (CAD) product was also in the news when the Orlando Fire and Orlando Police Departments went live with the solution. According to the Orlando Sentinel, "The city traded in the[ir] old tech this year, which the agencies say will help improve response times and first responder safety by allowing better communication." Orlando's Chief Information Office Rosa Akhtarkhavari said the project was the biggest the city has ever taken on. Orlando's first responders are looking forward to the efficiencies Tyler's CAD product will bring to their community to make the city safer and the staff more responsive to residents.

Tyler CFO Brian Miller comments on Tyler's strategic collaboration agreement with Amazon Web Services.
Tyler's recently announced strategic collaboration agreement with Amazon Web Services (AWS) deepens the existing relationship between Tyler and AWS, laying the groundwork for the future of cloud services for the public sector. The multi-faceted agreement
Provides the framework for development, training, and collaboration
Will assist Tyler in accelerating innovation and the development of strategic cloud initiatives
Will bring the most advanced cloud-native services to Tyler clients
Will provide a better cloud experience for state, local, and federal governments
Tyler has historically described our approach as "cloud agnostic," as we generally provide clients with a choice of software that is deployed on premises or through the cloud (generally, hosted in the Tyler private cloud) and have not had a strong preference as to which model clients choose. As technology and our markets continue to change, the benefits of the cloud for both clients and Tyler are increasingly clear – including enhanced business continuity and the continuous delivery of technology that is always up to date.
The agreement with AWS is not exclusive, and we will continue to support our clients in other cloud environments, including Tyler-hosted, Microsoft Azure, or others. However, AWS will be our primary cloud hosting relationship. Both Tyler and AWS are putting resources in place to achieve the goals laid out in our partnership. We look forward to providing additional information on our long-term "cloud first" evolution as it continues to take shape over the coming years.