Notable Contracts*
New Castle County, DE – Appraisal Services
Cobb County, GA – EnerGov
City of Bossier City, LA – Munis
Cherry Creek School District, CO – Traversa
Hood County, TX – Odyssey and Tyler Jury Manager
Juneau Police Department, AK – New World public safety

Tyler completes acquisition of VendEngine.
Read more.

Tyler expands partnership with Illinois courts through 2026.
Read more.

Idaho offers alternate path for evictions with Tyler's Modria solution.
Read more.
Tyler extends contract for digital government and payment solutions in Oregon.
Read more.

Tyler and Legal Aid BC provide online dispute resolution in expanded partnership.
Read more.


Tyler Advances Integration and Cloud Initiatives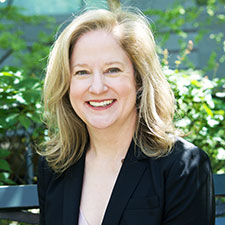 Over the past few months, Tyler made some exciting announcements supporting internal and external initiatives, including the ongoing integration of NIC and cloud strategies.
Tyler named Elizabeth Proudfit as president of its newest division, NIC Division. Elizabeth is a 21-year-veteran with recently acquired NIC and was responsible for facilitating most of NIC's large state contracts. She joined NIC in 2000 as director of business development and was later promoted to vice president of sales and then senior vice president of marketing and communications. Most recently, Elizabeth served as senior vice president of strategic solutions.
Equally as exciting, Tyler has announced an organizational change to strengthen the company's cloud strategy. Russell Gainford, vice president of Cloud Strategy and Operations, will now oversee Tyler's Hosting Services team, which will be separate from the company's corporate IT operations. This alignment allows Tyler to keep its focus on the multi-year cloud strategy and prepare for the technology services our clients will require in the future. This year, Tyler's cloud focus includes driving cloud adoption and implementing new hosted clients, facilitating the migration of on-premises clients to the cloud, and creating migration plans for Tyler-hosted clients.
In addition, Tyler recently defined its mission, vision, and values, and rolled them out formally to the company last quarter. Tyler's mission, "We empower the public sector to create smarter, safer, and stronger communities," is underscored by the work of our 6,600+ employees every day and supports our vision of "a transformed public sector that serves thriving, connected communities." Our newly defined company values include accountability, focus, community, integrity, inclusion, and growth.

Tyler CFO Brian Miller comments on the impact of the recently closed VendEngine, Inc. acquisition.
On September 1, 2021, we completed the previously announced acquisition of VendEngine, Inc. VendEngine provides cloud-based software focused on financial technology for the corrections market and significantly expands the offerings in our corrections suite. VendEngine has a comprehensive suite of applications including deposit technologies for commissary, ordering and warehouse management, and various informational, electronic communications, security, accounting and financial trust management components. The acquisition provides significant opportunities to innovate and expand offerings across Tyler's client base and throughout the corrections market.
VendEngine supports inmates and their families throughout the period of incarceration, providing essential tools and services, many of which are provided at no cost to incarcerated individuals or their families. We've been impressed by VendEngine's transparent approach and focus on making a positive impact on the corrections market and look forward to continuing that approach.
The purchase price was approximately $84 million in cash. VendEngine is expected to add more than $20 million in annual recurring revenues generated from operations in more than 230 counties and 32 states. VendEngine represents the fourth acquisition completed by Tyler in 2021, led of course by the $2.3 billion purchase of NIC in April. While our strong balance sheet and cash flow will enable us to continue to pursue strategic acquisitions, including additional "tuck-ins" in existing product suites, the bar is fairly high as we evaluate new opportunities balanced against our efforts to successfully integrate other recent additions.