Notable Contracts*
City of Napa and Napa County, CA – Munis
San Francisco County Sheriff, CA – SoftCode
City of Richardson, TX – Incode financials
Lubbock Central Appraisal District, TX – Tyler Verify
Clermont County, OH – Socrata Connected Government Cloud
Mendocino County Health, CA – Digital Health Department (DHD)

Tyler announces its 2020 Excellence Award winners. Read more.

Tyler and New York keeping benefits accessible to veterans during COVID-19.
Read more.

Tyler announces rapid adoption of virtual court offering.
Read more.

Cook County, Illinois, completes successful go-live for Odyssey case management.
Read more.

Richmond, California, powers data program with Tyler's Socrata solution.
Read more.

City of Lawton, Oklahoma, creating "virtual city hall" with multiple Tyler solutions.
Read more.



Keeping Justice Moving During COVID-19 Closures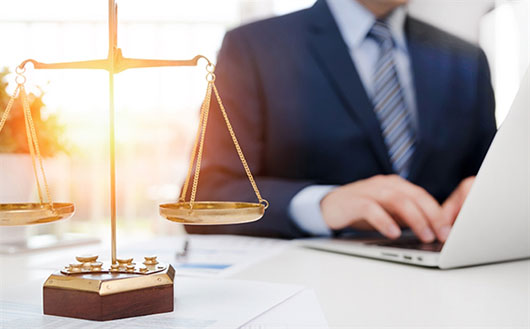 How do government workers in the justice community continue to conduct court business while also adhering to social distancing policies? Two Tyler clients, Nueces County, Texas, and DeKalb County, Georgia, recently innovated their judicial processes to overcome the challenges of having crucial staff – including judges and attorneys – stuck at home. Both courts saw the critical need to implement a way for judges to securely perform electronic signatures on case documents and transmit them through the case management systems for justice partners to access.
In less than a week, the two courts implemented new workflows which allowed them to handle in-person tasks in a virtual capacity. For DeKalb County, the new workflow covered multiple offices to enable the flow of orders from the district attorney to the chief judge to the court clerk and then the jail. For Nueces County, the focus was ensuring multiple judges and clerks were able to navigate the new workflow and e-signature process.
While neither court probably anticipated adjusting their processes so quickly, hopefully the implementation of electronic workflows will be here to stay as they work to continuously serve their communities.

Tyler CFO Brian Miller gives an update on Tyler's response to COVID-19.
Tyler continues to respond to the challenges of the COVID-19 pandemic, as we and our clients have had to change the way we operate. Although billable hours and services revenues are at reduced levels, we're able to deliver a high percentage of our professional services, such as implementation and training, remotely. We've even taken clients live with new systems "virtually", including a successful go-live of our New World Enterprise CAD (911) system at Harlingen, Texas – our first public safety client to complete training remotely. We've continued client support uninterrupted, reducing case backlogs and providing exceptional service levels.
We've proactively provided solutions to help governments address the challenges of COVID-19. Some of these can be found on our COVID-19 Resources & Tools page. For example, we accelerated the release of our new Virtual Court solution, which allows defendants to attend municipal court hearings online, rather than physically going to the courthouse. We've offered it on a 90-day free trial, and more than 80 clients have chosen to take advantage of this offer.
Governments will clearly face budget pressures, as they experience lost revenues and unusual expenses. However, federal stimulus funds will provide significant relief for many government entities. The CARES Act included approximately $424 billion in aid for state and local governments, and the HEROES Act is expected to include much more.
While we suspended financial guidance until we have more clarity around the ultimate severity, duration, and impact of the pandemic, we noted on our first quarter earnings call that we generally expect that 2020 revenue growth will be in the mid-single digits, and that we will be able to achieve operating margins for the year that are relatively flat with 2019. We expect to have more clarity around our expectations for the full year by the time we report second quarter earnings.