Notable Contracts*
City of Fresno, CA – Munis
Genesee County 911, MI – New World public safety
Okaloosa County Clerk of Courts, FL – Odyssey
Ventura County, CA – Eagle Recorder
City of Broken Arrow, OK – EnerGov
U.S. Department of Health & Human Services, DC – Socrata

Jacksonville, Florida, selects Tyler's civic services solution.
Read more.

Tyler to acquire NIC in $2.3 billion all-cash transaction.
Read more.

Tyler drives cloud strategy with new Corporate Operations team.
Read more.

Two Texas police departments select Tyler's public safety and data solutions.
Read more.

Tyler to provide electronic filing to the state of Texas through 2027.
Read more.

Government Technology names Tyler to its 2021 GovTech 100 list.
Read more.


Tyler's New Corporate Operations Team Supports Cloud-First Business Model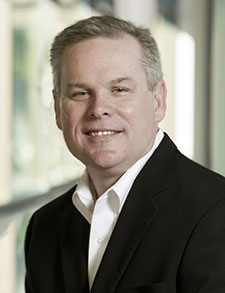 In February, Tyler announced the creation of a Corporate Operations team to support the company's multi-year cloud strategy. The goal of this strategy is to lead Tyler's public sector clients to a future in the cloud, which will bring benefits such as business continuity, secure delivery, and up-to-date technology. As new Chief Operating Officer for the Corporate Operations team, Jeff Puckett answered a few questions about the company's cloud strategy.
Why is now the right time to create a Corporate Operations team to support Tyler's cloud strategy?
While Tyler has offered software as a service to the public sector for more than 20 years, we've seen that state, local, and federal government agencies are increasingly seeking the benefits provided by managing their applications in a cloud environment. This new structure of a Corporate Operations team will help us align our business priorities and help improve decision-making processes to support our cloud strategy.
Besides driving the cloud strategy, what else will the Corporate Operations team do?
The team will also help facilitate Tyler's Connected Communities vision, improve our technology infrastructure to scale with continued company growth, and oversee information security practices across our organization.
How has the coronavirus pandemic impacted the public sector's interest in the cloud?
I would say that interest of the public sector overall has accelerated in response to the pandemic, especially as organizations have had to manage essential services and serve their constituents remotely. Managing their applications in the cloud has made this easier and more secure for many government entities.
What is Tyler's cloud focus specifically for 2021?
We have several different priorities when it comes to our cloud strategy this year. These will include identifying and developing high-priority, cloud-focused innovation projects and helping to drive cloud adoption among our client base. We will also facilitate the migration of on-premises clients to the cloud and create Amazon Web Services (AWS) migration plans for Tyler-hosted clients.

Tyler CFO Brian Miller comments on Tyler's agreement to acquire NIC, Inc., the largest acquisition in the company's history.
As you've no doubt seen, Tyler announced on February 10, 2021, that we have entered into an agreement to acquire NIC, Inc. (NASDAQ: EGOV) for approximately $2.3 billion in cash. The transaction is subject to the satisfaction of customary closing conditions, including regulatory approvals and approval by NIC's stockholders. The transaction is expected to close in the second quarter of 2021. Highlighted here are some of the key rationales behind this acquisition, which will be the largest in Tyler's history.
NIC is a leading provider of digital government solutions, having launched more official government mobile apps and mobile-friendly websites and services than any other company in the U.S.
Tyler's strength in local government, and NIC's strength at the state level, are highly complementary.
Together, Tyler and NIC have significant opportunities to grow the combined company's presence at the federal level.
NIC has extensive expertise and scale in the government payments arena, processing more than $24 billion in payments on behalf of citizens and governments in 2020, which will accelerate Tyler's strategic payments initiatives.
The combination will benefit both companies' clients, as well as the citizens in the communities we serve, and supports our Connected Communities vision.
The pandemic has accelerated the shift by governments to online services and electronic payments as more citizens and businesses are interacting digitally with government. NIC, with its deep expertise and robust digital solutions, is uniquely positioned to partner with us in making government more efficient and more accessible to citizens. We look forward to completing the acquisition and welcoming NIC and its more than 900 employees and 7,100 government clients to the Tyler family.
You can learn more about NIC at its website, www.egov.com.