Notable Contracts*
City of Penitas, TX – Incode financials
Orange Police Department, TX – Incode public safety
City of North Miami Police Department, FL – New World public safety
City and Parish of Baton Rouge, LA – Odyssey
Sutter County, CA – Eagle Recorder
City of Los Banos, CA – Incode financials

Tyler streamlining public safety management in Lake County, Illinois.
Read more.

Tyler promotes student innovation to build career pathways in Maine.
Read more.
State of Delaware selects Tyler to conduct property reassessment.
Read more.

Tyler to serve small Texas counties with court case manager and insights solution.
Read more.

Kevin Iwersen named Tyler's new chief information officer.
Read more.

Colorado Dept. of Regulatory Agencies selects Tyler's regulatory solution.
Read more.


Client Spotlight: Improving Access to Justice in Choctaw Nation, Oklahoma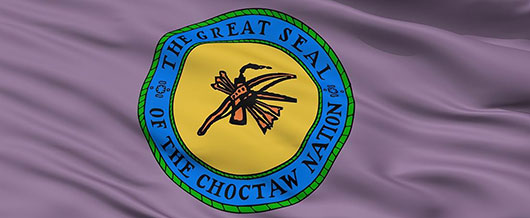 It's no secret that clients can improve efficiencies and reduce reliance on paper files with Tyler's Odyssey court case management solution. But when Tyler can align itself with the mission and values of its client in the process, the outcome is even better. Choctaw Nation's core values include integrity, teamwork, and servant leadership. Recognizing where technology could help play a role in carrying out those core values, Choctaw Nation has been working with Tyler on the creation of a sophisticated new court system for the tribal government that improves access to justice for all its tribal citizens, especially tribal elders and those living in rural areas. With these solutions in place, Choctaw Nation has been able to transition from a very manual process, which until recently involved hand delivering court documents, into a more automated system, reducing dependence on paper files, integrating with an online platform for judges, and saving time and costs. Most importantly, the solution provides convenient electronic access to self-represented litigants in civil cases.
Choctaw Nation IT Director John Miller told StateScoop that "he's especially excited about the project's next phase because of what it will do for people who find themselves ensnared in the legal system." John added, "Tyler understands our history and the importance of ensuring that our tribal members have access to justice and the judicial system."
Tyler's Odyssey Case Manager, e-filing, and Guide & File software allows tribal members to now access online help to navigate the electronic system and file online, ending the need for paper and in-person filing and the subsequent long lines at the courthouse. Because of this implementation, Choctaw Nation is in the position to become one of the most efficient tribal court systems in the U.S.

Tyler CFO Brian Miller reflects on Tyler's 2021 accomplishments and looks forward to 2022.
As 2021 winds down and we focus attention on planning for 2022, we also reflect on the challenges and accomplishments of this year. The highlight of the year was our completion of the acquisition of NIC Inc. in late April. By far the largest acquisition in Tyler's history, with a $2.3 billion purchase price, this was also our first acquisition of another public company. The NIC business complements and expands our historic focus on the local government software market, adding a significant presence in the state market and robust capabilities in the payment space. Our excitement over the opportunities to leverage each business's relationships has only grown since NIC joined Tyler, and we continue to be impressed by NIC's leadership and team members. We're already developing an active pipeline of mutual opportunities and, with some early joint wins like our contract with the Colorado Department of Regulatory Agencies, we look forward to reporting further progress in 2022. Of course, NIC wasn't our only acquisition, as DataSpec, ReadySub, Arx, and VendEngine also joined Tyler this year, expanding our capabilities across several existing product suites.
Tyler's strong fundamentals also allowed us to move forward with our ongoing investment initiatives, including our accelerated move to the cloud. We're encouraged by the rate at which our clients continue to embrace the move to the cloud. We're also proud of the way our team members have executed at a high level to drive success for our clients and produce record results for our shareholders. Our professionals have performed admirably while continuing to deal with the challenges presented by the COVID-19 pandemic, and we're deeply appreciative of the dedication, resolve, and creativity with which they approach their work each day. We look forward to welcoming more of our team members back to our offices in January. As our President and CEO Lynn Moore said, "Our principle has been and continues to be 'Better Together, With Flexibility.'" We will keep that at the forefront as we learn and share best approaches for combining in-person and remote team members in meetings, balancing collaboration and focus time, and using safe practices while working together and traveling to client sites.
It's remarkable to think that while it took Tyler 20 years to reach $800 million in revenues in 2017, it will have taken just five years to add more than $1 billion in revenues. As always, we appreciate the confidence and support of our investors who provide the capital to fuel our business.